About Us

Founded in 2009 Stock-Air Heliworks is proudly Australian owned and operated by Andrew and Kym Jenkinson, both of whom have a passion for helicopters.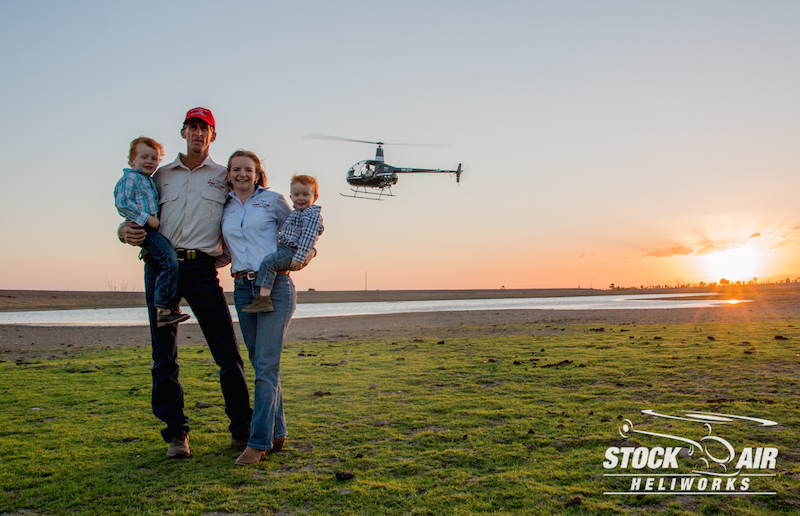 Andrew has over 5,000+ hours of flying time and more than 30 years of agricultural experience making him an expert when it comes to helicopter mustering of animals and animal control.
Since 2009 Stock-Air Heliworks has expanded their fleet of helicopters with access to additional aircraft when and if necessary.
Andrew and Kym are supported by part-time pilots when extra helicopters are needed to complete the job.
All Stock-Air Heliworks pilots have a minimum of 1,500 hours flight time (and in most cases much more) ensuring there is always a safe pair of hands behind the stick.
Stock-Air Heliworks operate a rigorous safety management system which is available to potential clients and passengers on request.