Helicopter Mustering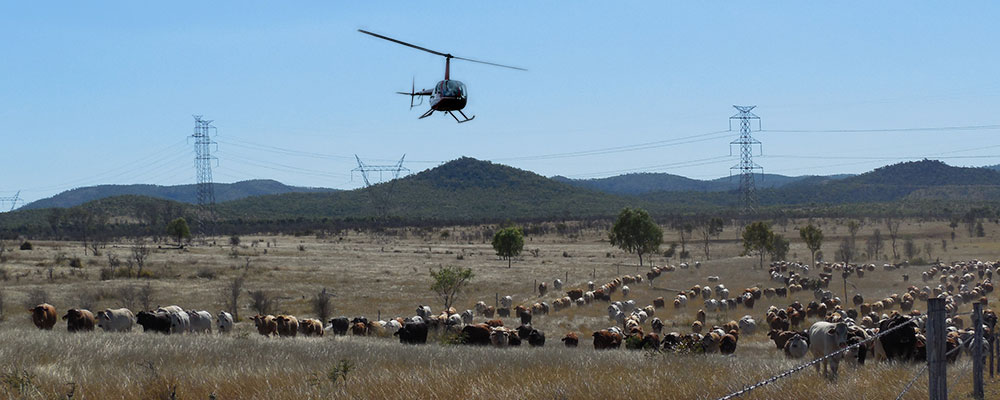 Livestock mustering on an Australian scale requires some heavy duty hardware. Stock-Air Heliworks has the hardware you need to muster your live stock from the air. No job is too big or small for our four helicopters!
Our pilots are experts in aerial livestock helicopter mustering. Stock-Air Heliworks owner/operator, Andrew Jenkinson, has over 30 years of agricultural experience making the Stock-Air team the number one choice for helicopter based stock mustering in Central Queensland.
With competitive rates and an exceptional safety management system, let Stock-Air Heliworks take this important role in bringing your cattle to market.